Single Property Website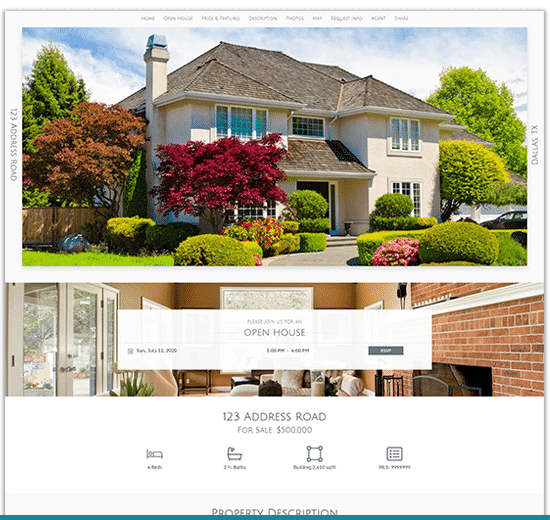 $115 for a single property website. Promote your listing with a beautiful, customized property website that will highlight the property and impress your clients.
Contact us for details.
SEE EXAMPLE
PLACE ORDER
Agent Website
$299 for an individual agent website. Promote yourself with a simple, beautiful, agent website.
Contact us for details.
SEE EXAMPLE
PLACE ORDER